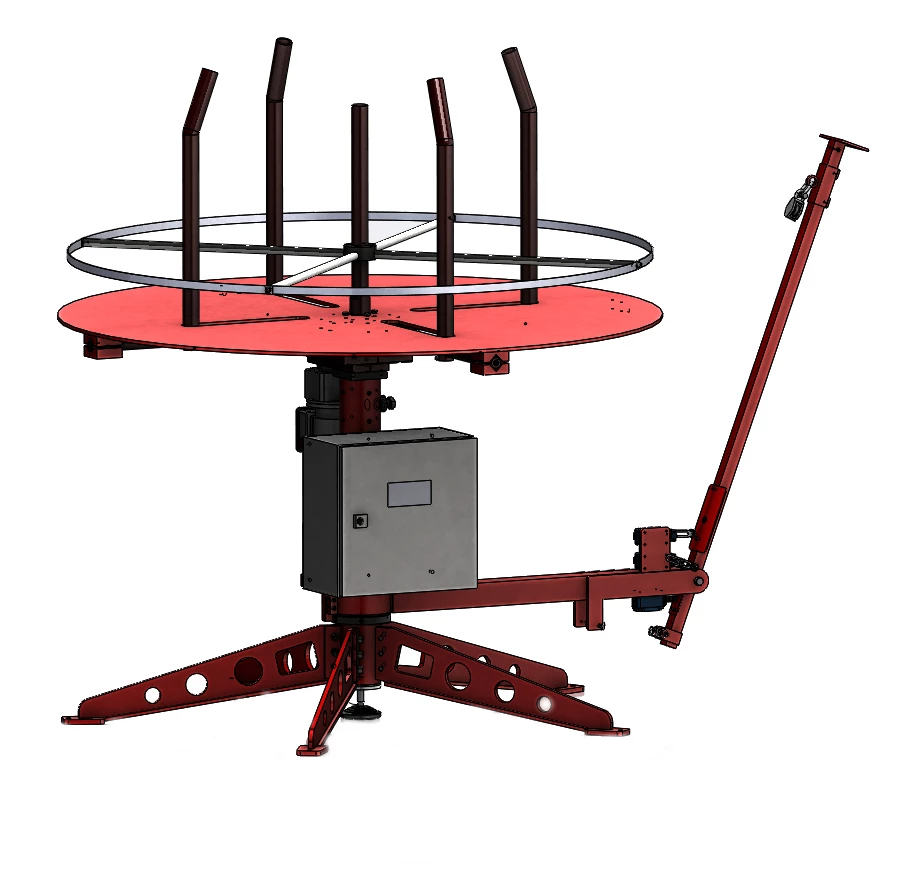 Material decoiler / electrical
Loadable up to 1,200 kg
electric drive
Coil material from Ø 1 – 13 mm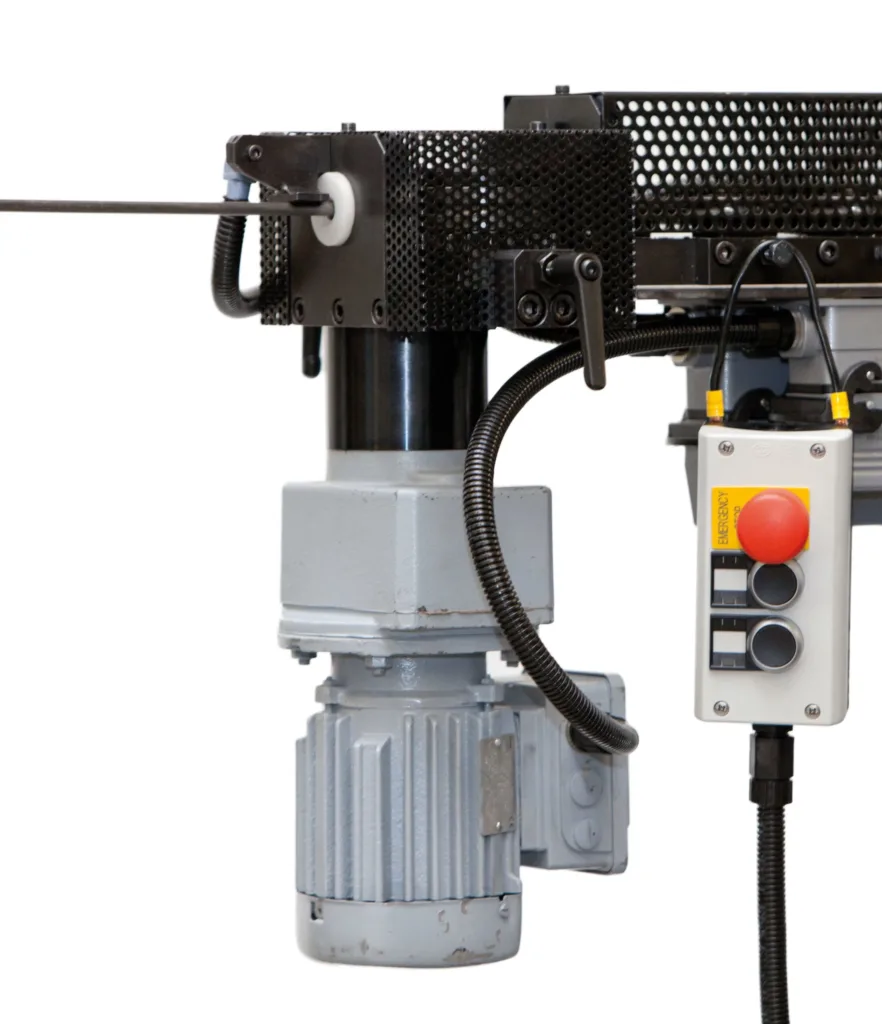 Drive-in unit for driving the material
material into the straightener
Wire Ø from 5 mm
Material decoiler / mechanical
Loadable up to 500 kg
Coil material from Ø 1 – 13 mm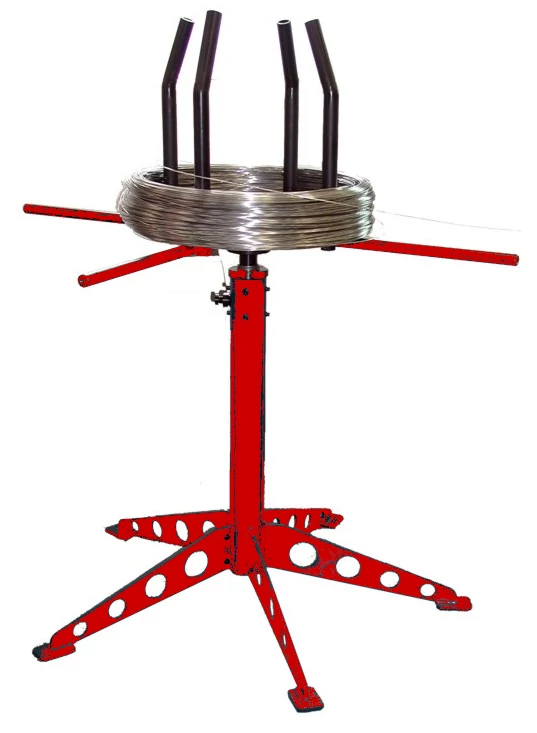 Wolf - Material Feed Options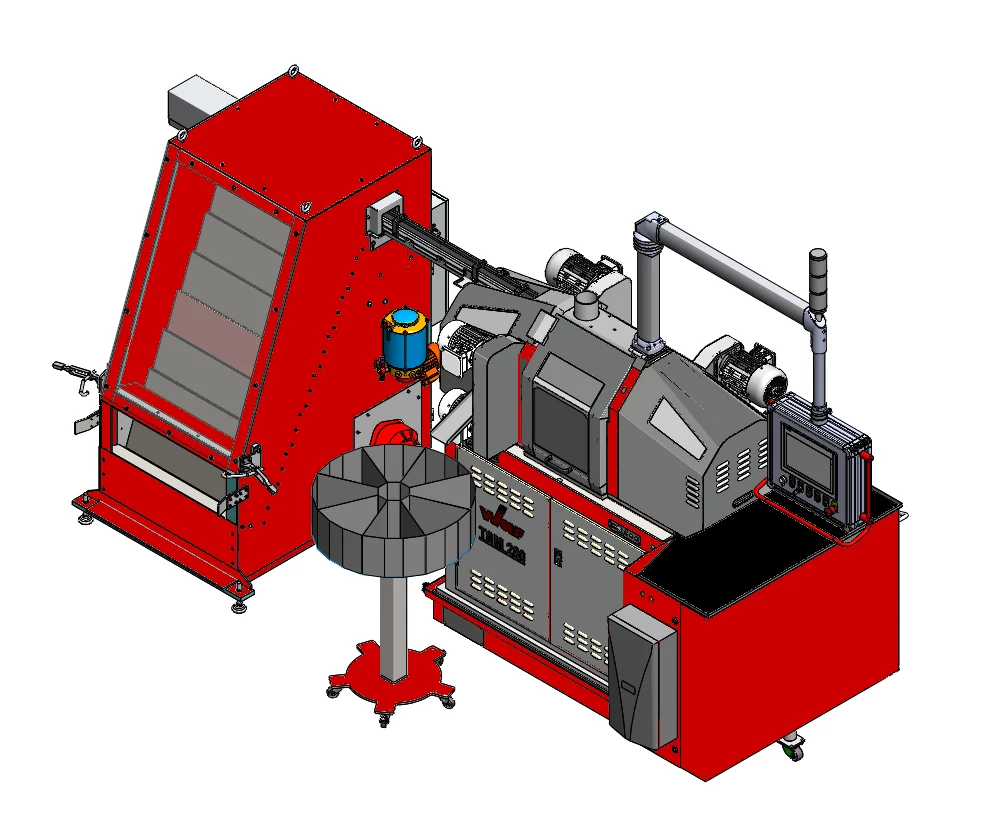 Step conveyor at the side or behind the machine. Single or double feeding of sections / turned parts.
Design according to the customer requirements and range of parts
Simple filling by docking the hopper car
Very high filling speed
Ideal also for longer parts
Low-noise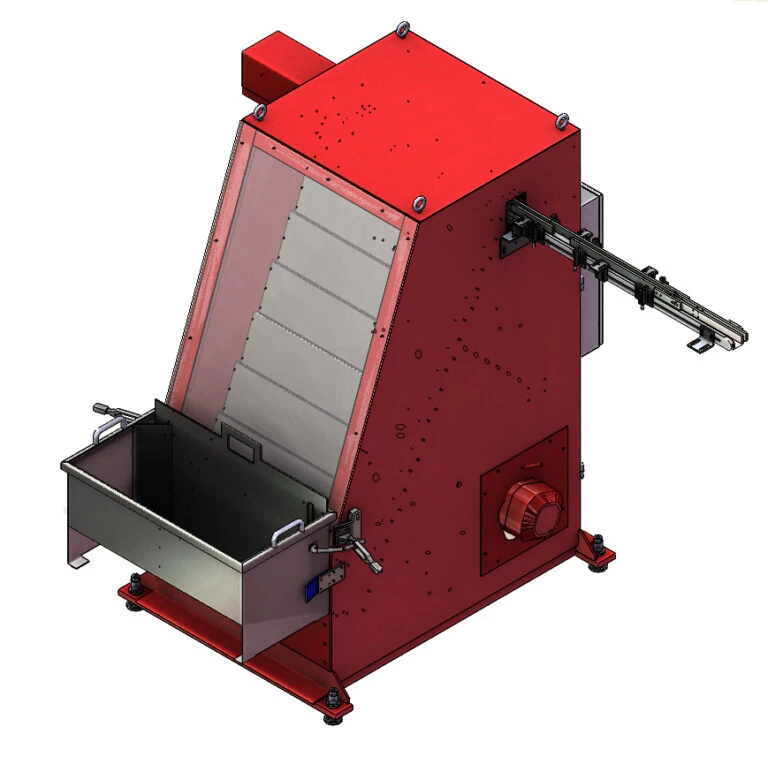 Wolf - Material Feed Options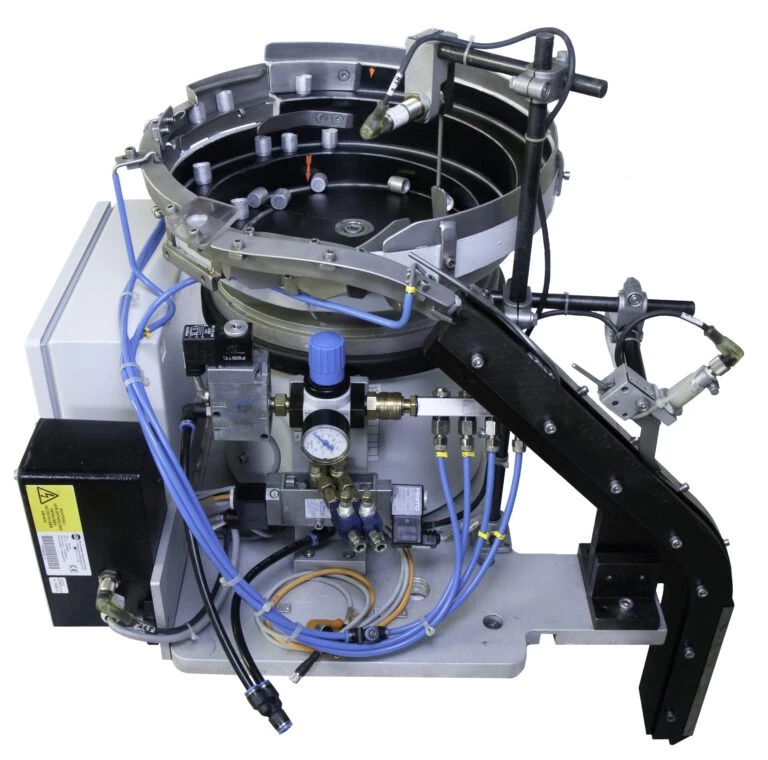 Reworked parts / individual parts up to a Ø of 33 mm
Pot is individually adapted to the parts to be processed
Parts separation up to 52 parts / minute
Feeding rail / parts separation

Parts are fed into the machine room
Pneumatic parts separation
Pneumatic insertion of the parts to the clamping points
Option to the oscillating feeding bowl:
Divided bowl feeder
Enables easy loading of the feed hopper
The hopper volume is adapted to the customer's needs.
Sensors for minimum fill level are integrated
Filling speed is infinitely adjustable.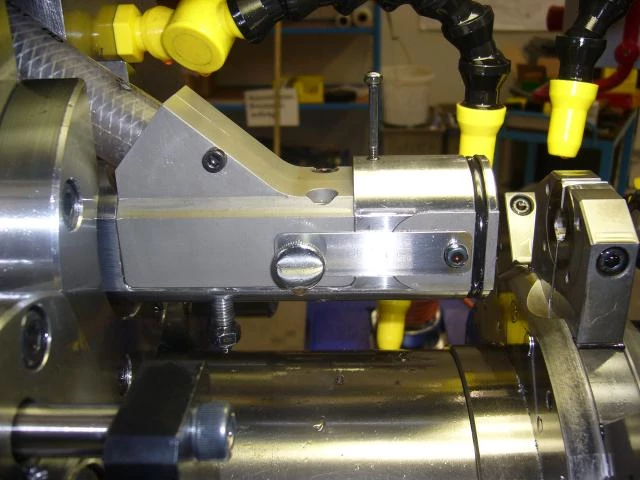 Wolf - Material Feed Options

12 straightening rollers, 7-fold + 5-fold
Cross straightener small for wire Ø 1 – 4 mm
Cross straightener medium for wire-Ø 4 – 8 mm
Cross straightener large for wire Ø 8 – 13 mm
Rotating straightening unit
Possibility of overstraightening for better straightness
highly dynamic due to low moving masses
for wire-Ø 1 – 6 mm, small with integrated inserter
for wire-Ø 6 – 12 mm, large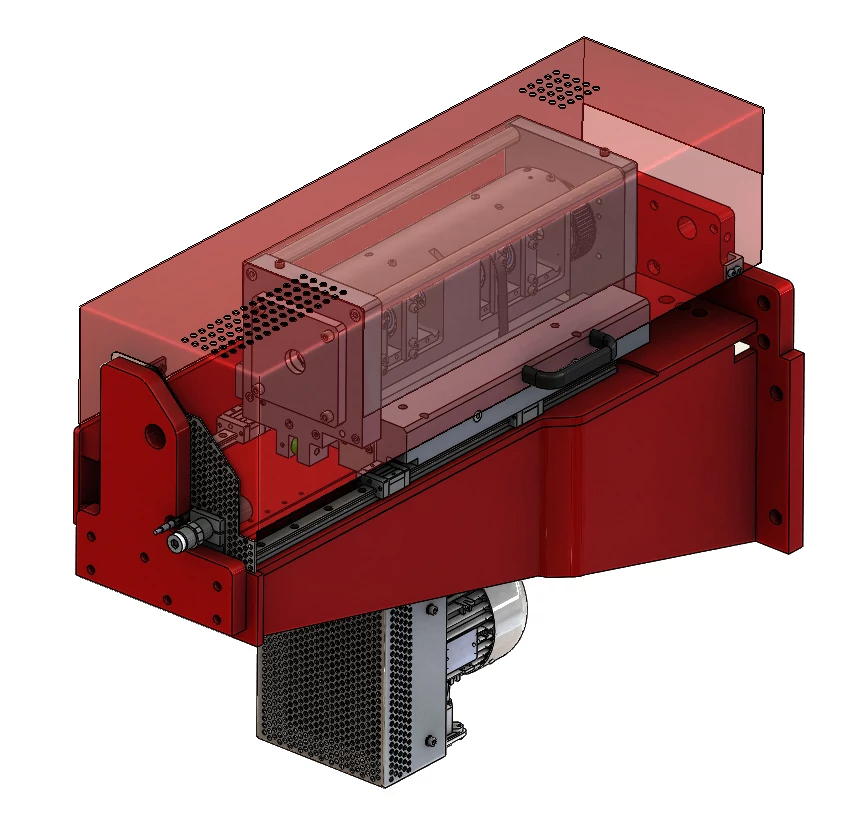 Wolf - Material Feed Options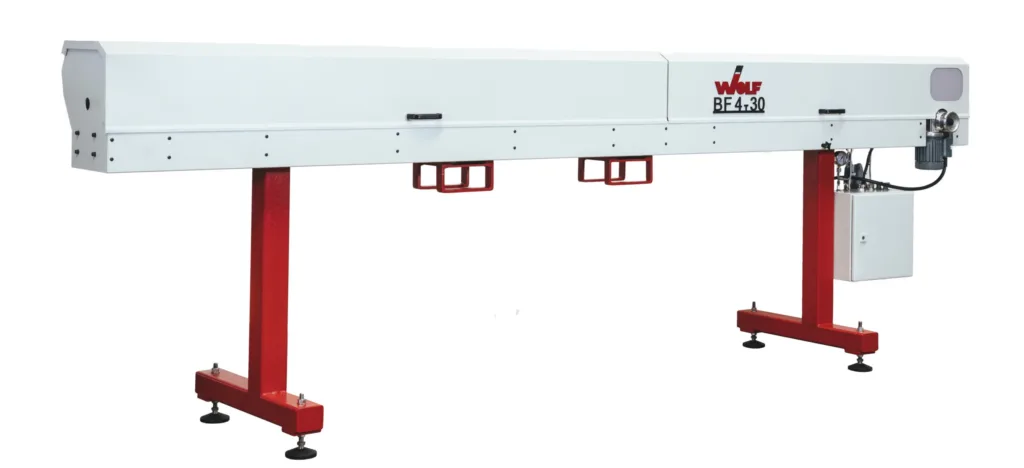 Specially designed for fast bar processing. Guaranteed low residual bar length.
To reduce reloading for larger material diameters, bundle loaders can also be provided.
Rod Ø from 4 mm to 30 mm
Length of bar support: 450 mm
Quickly convertible
quickly adjustable
Remaining lengths smaller than 60 mm possible
Bar lengths: 3 m / 12,5 ft / 4,5 m / 6 m
Extension of the bar support up to 1,000 mm
Sensor for bar minimum filling quantity with output of a message on the control panel
Front stop for bar positioning
Turning device for profile material
Bundle loader
Bar length can be processed from 120 mm
Wolf - Material Feed Options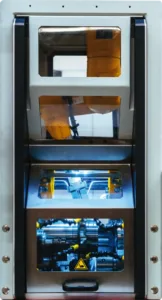 Loading and unloading via intergrated robot.